Family Law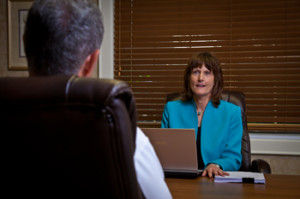 Your choice of a highly qualified Family Lawyer is often the first crucial step towards resolving an extremely stressful situation in your life. We understand that whether you need expert advice about a premarital agreement before your marriage, or, at the other end of the spectrum, you are either considering divorce, beginning the divorce process, or you are experiencing post-divorce problems with your former spouse, your legal needs are a matter of urgent importance. Our firm also handles child neglect and abuse, representing parents accused of neglect or abuse and relatives seeking custody of neglected or abused children.
The Law Office of Jeanne L. Coleman has met the legal needs of thousands of clients in the Tampa Bay area since its inception in 1985. Our firm will professionally assist you in learning about your legal rights and options, and guide you in making rational, objective decisions about critically important personal matters. In addition to 28 years of family law practice in Tampa, Jeanne Coleman calls on her extensive criminal prosecution experience as a former State Prosecutor to make a difference where criminal problems like domestic violence, child abuse, stalking, and harassment are part of your presenting problems.
Marital and Family Law Services
Dissolution of Marriage
Collaborative Divorce
Alimony
Child Support
Pre and Post-Nuptial Agreements
Adoptions
Dependency
Separate Maintenance Actions
Domestic Partnership
Domestic Violence Injunctions
Name Changes
Paternity Determinations
Child Custody
Third Party Custody
Post Judgment Modifications
Annulment of Marriage
Criminal Defense
The Law Office of Jeanne L. Coleman provides experienced, objective criminal defense representation involving any domestic violence and child abuse.
Jeanne L. Coleman honed her criminal law negotiation and trial skills as an eight year State Prosecutor from 1977 through 1985. During her eight years as a State Prosecutor, she worked in all criminal court divisions, including the Narcotics and Dangerous Drugs Division. She was Chief of a Felony Division and Chief of the Sexual Offender Division for two years.
Since leaving the State Prosecutor's office to open her own practice in 1985, Jeanne Coleman has utilized her extensive prosecutorial experience to represent criminal defendants charged with a variety of crimes. For three years, she acted as a Special Public Defender, serving as court-appointed counsel for criminal defendants under a contract with the Hillsborough County Board of County Commissioners. She currently limits her criminal defense practice to private clients, charged with domestic violence and child abuse.
Criminal Defense Services
Domestic Violence
Child Abuse