---
Client Testimonials | A.X. Tampa, FL Interview August 2, 2016

Divorce Story: "For me, everything was 100 percent about my kid"
"I consulted Jeanne about getting a divorce, even before I decided to go ahead with it. One of my biggest concerns was about child custody. She explained to me that Florida law requires timesharing instead of assigned custody with a primary parent. The idea is for children to spend half their time with each parent. To me, that meant my child would have two homes, and I would see less of my daughter than I wanted. It was something that I wasn't prepared to do. Because of that, I didn't do anything to proceed with a divorce for another two years.  Then it reached the point where trying to stay married wasn't working either. I went to see Jeanne again and this time decided to move ahead.
Read More
In hiring Jeanne, I wanted to have an expert on my side, someone who could see things from my perspective. I knew she was knowledgeable and I trusted her completely. Jeanne is empathetic and professional. She has the ability to explain things in a matter of fact way that is also sympathetic. I wanted to make the divorce as easy as possible for everyone concerned and have it be as amicable as it could possibly be. As a mother, my biggest focus was on taking care of my daughter. I knew Jeanne would respect my wishes. In fact, the key for her is "Let's do this with the least amount of anger and confrontation as possible and think about what's best for your child."  At the same time, I knew that Jeanne could be tough if necessary. I knew she was in my corner. The question for me was how to make timesharing manageable. Jeanne had examples of parenting plans for me to look at and showed me an actual calendar. My husband agreed to everything that I asked for in the parenting plan. We decided to minimize switching our daughter from house to house and follow a model where she spends every other week with each parent.
During a divorce, you're so anxious and stressed that sometimes you don't even know what to ask. Jeanne helped me think of things that I hadn't considered, like the fact that I needed to write a new will after the divorce.
Because our divorce was amicable, I believe it's possible now for my ex-husband and me to be flexible. My daughter doesn't hear her parents being angry. I feel that I came out of my divorce with everything that I had hoped for."
---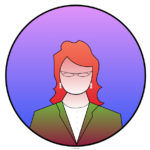 Divorce Story: "My husband had a drug addiction"
"When my sons were small, I learned that my husband had a drug addiction. He worked in a professional job, so this would have surprised a lot of people. But in our home, life was falling apart. His behavior was getting worse and worse, and I worried about my children and what would happen to us. It was a very chaotic time and we finally separated. I didn't know what I would be able to do or where to turn. An attorney I talked to recommended that I see Jeanne Coleman because of her background. He knew that I would probably need someone who could be tough because of my husband's addiction and difficult behavior.
Read More
Jeanne can be tough because she was an assistant state attorney for many years. Before going into private practice, she prosecuted hundreds of criminal cases. She knows when to put on the steel gloves. I was fearful about my children being picked up by their father. I was worried about him being high. Jeanne told me basically to let them go unless he showed up drug addled. But she convinced the judge to order that he undergo random drug testing and he eventually tested positive. That ended the visitation.
If I hadn't had Jeanne as my attorney, I believe that I would have lost my mind. She always knew what the next step should be. You can count on her to tell you the truth and what she can do to help. She has an extraordinary ability to see situations as they are and then know what to do.
I felt like I was in such competent hands. My views, my rights, my interests were protected as much as possible. I was so relieved when the final judgment came and very happy about the outcome."
---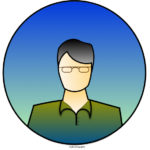 Divorce Story: "Sane, calm and moving forward"
"I thought about getting divorced for 10 years before I went to see Jeanne to talk with her about representing me. I wanted her as my attorney because it was general knowledge in the community that she is a champion of women in divorce issues. I'm a man, but I thought to myself Why not have the best? Later as her client, I learned that she truly doesn't have any biases related to whether you are a man or woman. If you are her client, she is on your side.
Read More
In our first meeting, she questioned me about the sureness of my actions. Jeanne knows the difficulties that people go through emotionally and financially when getting a divorce. She asked me if I was sure this was what I wanted. I felt that she cared and was concerned about me. I went home and thought about it for a couple of days and decided yes. I knew zero about divorce laws in Florida or what it would be like. Mostly, I figured it would be ugly and confrontational because of attorneys. They are the kind portrayed by Hollywood: Nobody gets anything except the attorneys. I didn't know there was another end of the spectrum with attorneys like Jeanne. She doesn't encourage her clients to be confrontational or stubborn. Going to see her was always very pleasant, enjoyable and stress-free. Jeanne explained to me the process of divorce in Florida and how the key factor is a 50/50 division of marital assets. It was helpful to work with Chris, her legal assistant. I knew the assets that had been acquired during my marriage very well. I told Chris about them and he created spreadsheets to show how they could be divided. I didn't take a hardnosed position on anything. But the divorce dragged on because of delays by my ex-wife's attorney. In the end, we went to mediation. Jeanne and I were in one room and my ex-wife and her attorney were in another. I was glad we were in separate rooms; it would have been too emotional for me otherwise.
My ex-wife's attorney cost ten times what Jeanne did, but I got much better service. I thought going through a divorce was going to be a nightmare but it wasn't. Jeanne was able to keep things sane and calm and moving forward.
I would recommend Jeanne to anyone. If you are the initiator of the divorce, she will know how to proceed properly and with care. If you are on the other end, she will get you through it and into your new life."
---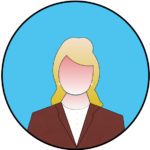 "The entire office staff is supportive, and communication was always effective and clear."
"My questions were always answered precisely, correctly, and quickly. For me, the most difficult decision I faced was child sharing. Jeanne offered a number of suggestions with specific models and carefully went over the pros and cons of each possibility. The plan we opted for was readily agreed to by my ex-husband and has worked perfectly over the last two years of separation and divorce. Jeanne kept things moving in a timely manner when they got stalled on the other end. I think, mostly importantly, Jeanne's goal is to represent her clients fairly and to keep things amicable as much as possible so that everyone gets what he/she needs and the children are kept uppermost in mind as priorities–which is how it should be. Jeanne is straightforward, matter of fact, knowledgeable, and supportive.
---

Avvo Testimonials | Posted by a Client July 26, 2015

"Jeanne upheld my interest above her own and she will always have my highest regard."
"Jeanne Coleman, Andrea, and Chris were gracious in the services they provided me and maintained much-needed diplomacy on my behalf; especially when the required recall of cause and concerns in my case became emotionally overwhelming for me. During the term of my case I learned Jeanne is more than just an expert in law, she has had a lifetime of extraordinary experiences; she supports environmental causes and promotes compassion for life and support for the family.  She is a true advocate for equal rights. The whole team was highly productive as my case became complicated with decades of detail and was then compounded by the opposed…When my case stretched out with continuance thru the holiday season, Jeanne upheld my interest above her own and she will always have my highest regard.
Read More
The Coleman Law group were much like a really supportive family at a dark and tragic time in my life. No detail was overlooked and for the team's effort, my life is back on course and moving forward."
---
Avvo Testimonials | Posted by Jan July 14, 2015

"Knowledgeable, aggressive and very realistic"
"I was referred to Jeanne by my previous attorney, who had to have surgery three weeks before going into court. I was devastated at the thought of a new attorney taking my case so close to my court date. My divorce was a 3-year process with my ex-husband taking me back for full custody of the kids. I met with Jeanne and she made me feel confident that she could take my case. I was kept informed throughout the process. Jeanne always gave me options on how to handle the case, I was given the pros and cons of each option, allowing me to decide based on expense and time frame. My case was quickly resolved without court. This was leaps and bounds better than a prior firm that worked my case in the past.
Read More
I was financially broke no thanks to the previous firm. Jeanne was fair in her pricing and I never felt that she was taking advantage of me or my wallet. I had a great experience with not only Jeanne but with Chris and Andrea who closely with me. Andrea was my angel and always made sure to help me. I felt like they all had my best interest. I not only got everything I wanted but was able to keep my kids 70 percent of the time, she had the child support adjusted to the guidelines. Nobody wins in a divorce but it should be fair to both parties and the children. Not an easily done task. I had attorneys who overcharged and undelivered. During this difficult time, the last thing you need is an attorney that just wants your money, by dragging things out. I have personally recommended Jeanne and her staff and will continue to use their services whenever the need arises. I am grateful for their professional and caring service."
---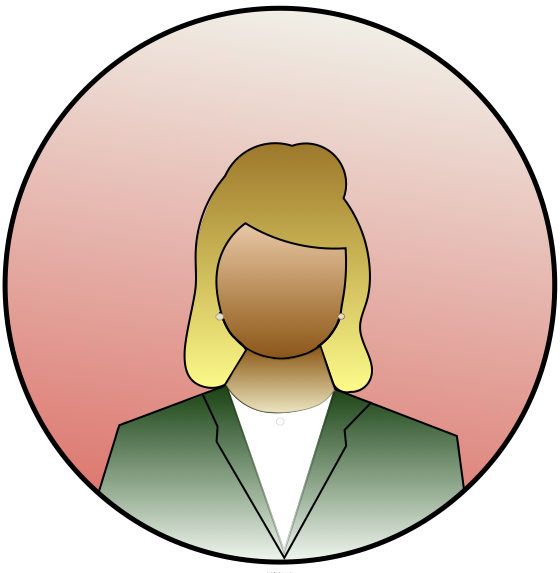 Divorce Story: "Jeanne Didn't Give Up on Me"
"I always introduce Jeanne as the person who saved my life. She was the first attorney who didn't give up on me. I filed for divorce three times in another city before I moved back to Tampa, only to never go back to the lawyers' offices after starting the process. You'd think the lawyers would have wondered what happened to me – but none of them ever called to find out.
Read More
The first time I went to Jeanne's office, I was literally shaking. Her office was near where I was working and I just went in one day. After being married to my husband for many years, my confidence had eroded to nearly nothing. He was emotionally abusive and very controlling. Sometimes, he would just disappear for days when he was angry and always said he'd never let me get divorced. One of his favorite threats was to tell me that without him, I would be living in a box in an alley. My first concern, though, was for our children. I was afraid that he would get back at me by doing something to hurt them. It was why I put up with his abuse for so long. As it turns out, when I finally did get the courage to go through with legal proceedings for divorce, he took our daughter out of private school within weeks. Thankfully, I had Jeanne by my side at this point. She wasn't just someone I hired. She partnered with me and she was a guide. It took two years for the divorce to be completed. At times, it was really ugly and I felt petrified, but Jeanne was always there for me and knew what to do. She would say to me I am not going to let you quit. It was what I needed to hear. When it was all over, I felt free and in control for the first time in years. The last time I saw my husband in court, I was so surprised by how I felt. I realized that I wasn't afraid anymore. Today, I'm very happy and have rebuilt my life. I never forget to be grateful."
---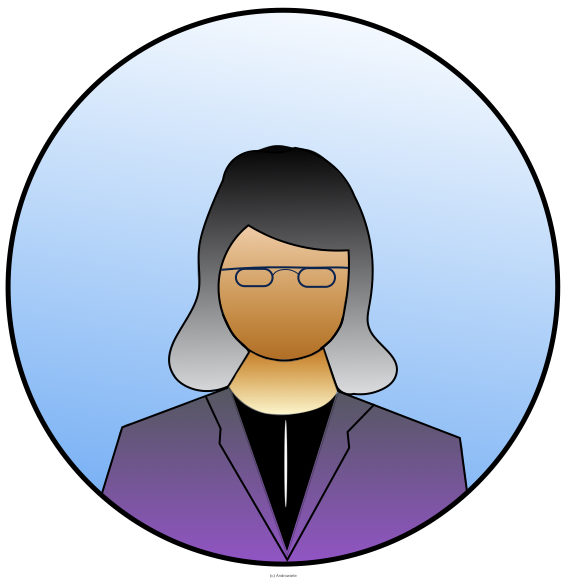 Divorce Story: "I Had a Seasoned Divorce Lawyer"
"I'm in the military and I first went to JAG, the legal office on base, to get information about divorce. I decided to go ahead and find a private attorney. JAG can help with paperwork and advise, but they won't go to court for you. I asked around because I didn't want to just pick out someone from the yellow pages. I wanted someone who knew what they were doing in court and was referred to Jeanne. What I like about Jeanne is how she is very no-nonsense. She made me feel comfortable by explaining how the divorce process works in Florida.
Read More
I was worried about money and mostly about my pension. I was relieved when Jeanne told me that nothing is written in stone and my husband wouldn't automatically get "X" amount. We started the process before I was deployed to Afghanistan. The judge wouldn't let me get divorced, though, until I got back to the states. A big problem for me was that my husband had abandoned our house while I was overseas and it was in default. He didn't have a job, and if I had paid the mortgage before he agreed to vacate, it would set a precedent that I was supporting him. Jeanne referred me to a real estate attorney, which I appreciated. I needed to know what to do about taking repossession and protecting my credit rating. A negative credit rating is detrimental when you're in the military because it can affect your security clearance. My husband also wouldn't file paperwork and had moved out of state. He didn't want to hire a lawyer or try mediation. Jeanne is oblivious to emotional manipulation and filed for contempt. The long and short of it was that I had a seasoned divorce lawyer. I wasn't worried about the shenanigans he was pulling or what he was up to. She could handle it. Jeanne is also very efficient and I liked that I wasn't charged extra every time I had to call her office. Andrea, her office assistant, would answer my questions if she could and I wasn't billed for extra hours. In the end, I realized I didn't need to panic about anything. Hiring Jeanne gave me peace of mind. It all worked out in the end. I'm now divorced and pretty happy."
---
Read Michelle K.'s review of The Law Office of Jeanne Coleman on Yelp
---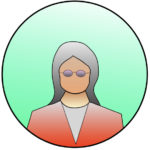 Divorce Story: "A Caring Legal Team I Could Trust"
"When I consulted with Jeanne, I told her I wasn't happy with my marriage. I had been married for 39 years. You know, we can all love. But when that love doesn't include happiness, love will die.
Jeanne explained how divorce law in Florida requires spouses to split assets 50-50. The facts were pretty cut and dry and nothing that couldn't be worked out. Jeanne gave me the tools to work with so that my spouse and I could come to an agreement.
Read More
Then there are the emotions of divorce – not so cut and dry. Whose hands I chose to hold during the process, through hiring Jeanne, made all the difference in the world.
Having Jeanne and her staff, Chris and Andrea, helped me get through the up-and-down moments I was feeling. They were a caring legal team who I could trust, and were always there for me when I needed reassurance and direction.
One thing that Chris did was to help with spreadsheets that showed the marital assets and property of my husband and myself.  Chris spoke to my husband and did a great job with that. Andrea, who is at the front desk, is a great cheerleader and manager of paperwork.
Jeanne is very compassionate and attentive. She really made me feel like I wasn't the only person who had problems.
I've found this to be true: If you don't take the time to create the life you want, you're going to be spending a lot of time dealing with a life that you don't want. It took a long time for me to decide to get a divorce, but with Jeanne, Chris and Andrea's help I got through it after I took that first step.
I'm divorced now and people who I've met have actually commented on my new inner state of mind. They pick up that I'm happy."
---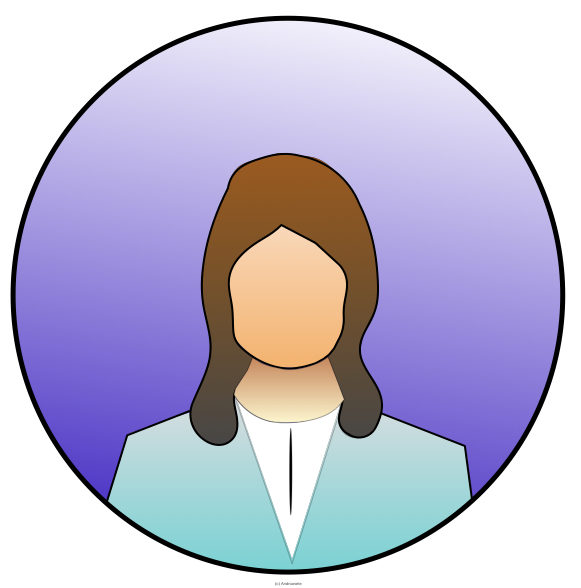 Divorce Story: "Jeanne Makes a Bad Situation Easier"
"My husband had already filed for divorce when I talked to Jeanne. She was the first attorney who I interviewed and was recommended by someone who had used her before.
The divorce was uncontested, but I felt that I needed an attorney just to make sure that everything was OK.
My husband and I have three children and I had been a stay-at-home mom.
Read More
I really didn't have a lot of emotional upheaval throughout the divorce process. I was thinking of the whole process as like a business transaction.
It wasn't until I signed the final paperwork that I became upset and had an emotional reaction. Jeanne's assistant Chris was very, very kind to me at that time. He told me what I was experiencing was normal and feeling strong emotions happens to people.
Jeanne and her staff – Chris and Andrea at the front desk – are very compassionate and sympathetic and just really good all around. They are good about keeping you informed. I never was in the dark and always felt like I could reach out to them when I needed anything.
Jeanne is priced very effectively as well. Some attorneys will charge exorbitantly for an email or a phone call, but Jeanne never once overcharged me.
One thing in particular that I appreciated: She took a retainer, but then did something that a lot of attorneys don't do. She told me that if the divorce came together more quickly than anticipated and the entire retainer wasn't needed, I would get the rest back.
If I could describe Jeanne, I'd say that she is very intelligent. She is very thoughtful and thorough. She is easy to talk to and she makes a bad situation feel a lot easier than it really is."
---
See more client testimonials here.