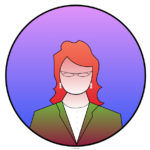 When my sons were small, I learned that my husband had a drug addiction. He worked in a professional job, so this would have surprised a lot of people. But in our home, life was falling apart. His behavior was getting worse and worse, and I worried about my children and what would happen to us.
It was a very chaotic time and we finally separated. I didn't know what I would be able to do or where to turn. An attorney I talked to recommended that I see Jeanne Coleman because of her background. He knew that I would probably need someone who could be tough because of my husband's addiction and difficult behavior.
Jeanne can be tough because she was an assistant state attorney for many years. Before going into private practice, she prosecuted hundreds of criminal cases. She knows when to put on the steel gloves.
I was fearful about my children being picked up by their father. I was worried about him being high. Jeanne told me basically to let them go, unless he showed up drug addled. But she convinced the judge to order that he undergo random drug testing and he eventually tested positive. That ended the visitation.
If I hadn't had Jeanne as my attorney, I believe that I would have lost my mind. She always knew what the next step should be. You can count on her to tell you the truth and what she can do to help. She has an extraordinary ability to see situations as they are and then know what to do.
I felt like I was in such competent hands. My views, my rights, my interests were protected as much as possible. I was so relieved when the final judgment came and very happy about the outcome.