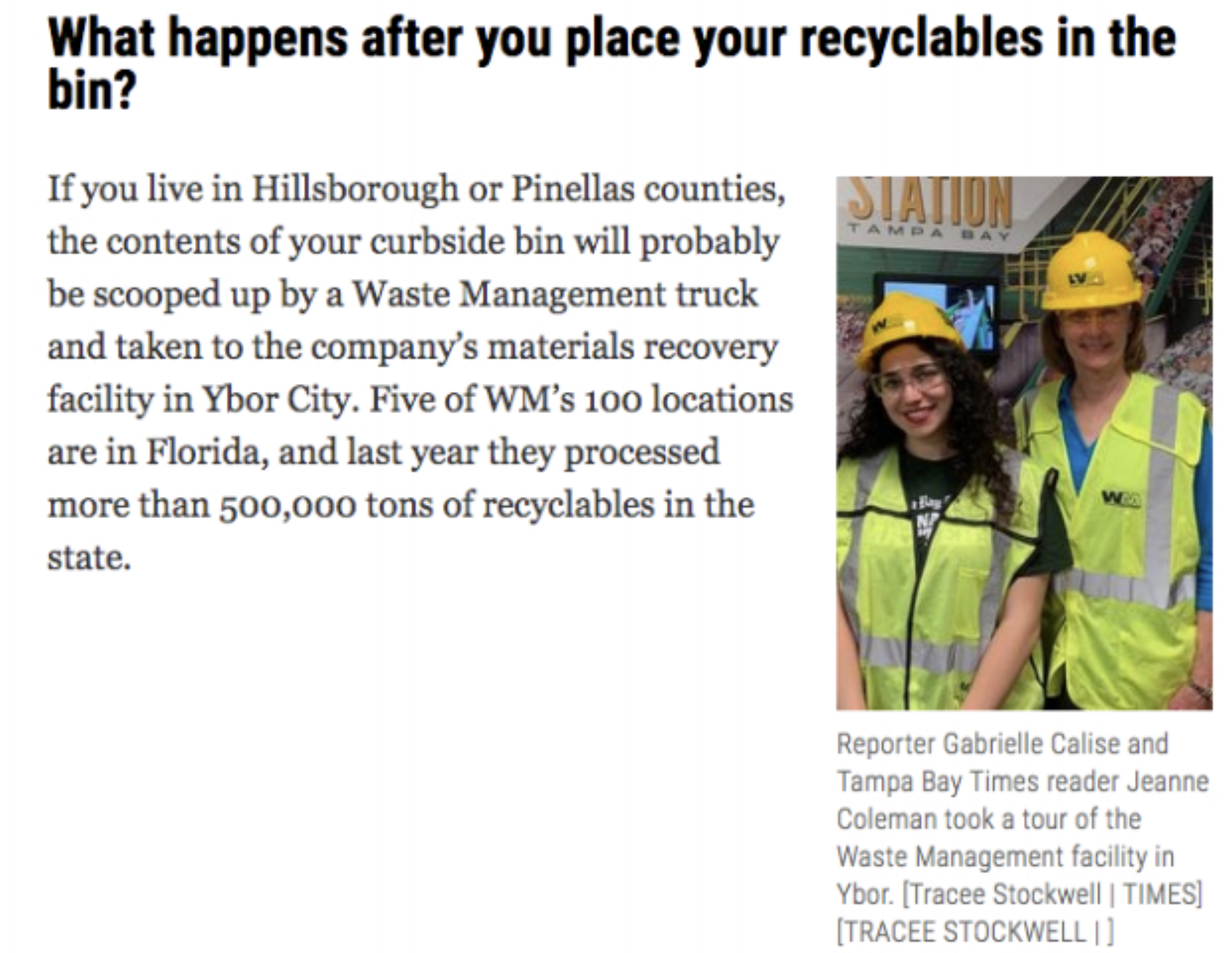 Jeanne L Coleman recently took a tour of the Tampa Bay Recycling Facility. If you ever wondered what goes into recycling, seeing the process up close is a real education. The effort that goes into scanning and sorting materials is intensive. All of us should heed the guidelines and do our part to help reduce the massive amount of waste created everyday in our communities.
See the full report that includes a step-by-step walk through of the Tampa Bay Recycling Program in the attached article (with permission). This article appeared in "Florida Wonders" a new series from the Tampa Bay Times.
What are the Tampa Bay Recycling Guidelines? See this informative brochure.